Case in Japan:
What's the Benefit for Electronics' Plastic Parts from a Turnkey Manufacturer

Turnkey manufacturing is a process where one company oversees all aspects of a project's production from beginning to end. They handle all project phases: starting with the initial design phase, and progressing to machining/tooling, then to quality assurance, and finally to the manufacturing, packing, and shipping stage of production.
Japan is very well known about electronics manufacture, the electronics exporting is very huge. The Japanese electronics manufacturer is very strict about the components' quality. So they will choose the turnkey manufacturer for electronics' components.
DJmolding is a turnkey manufacturer, and we do have a very strict quality control system. So we have corperated with some Japanese electronics' manufacuturers, we exit lots of plastic parts to Japan very year.
There are many benefits of turnkey manufacturing for both the customer and the supplier, including streamlined communications and cost-savings. Below, we'll discuss these advantages in detail.
Shorter Production Times
The old adage "time is money" certainly applies to the manufacturing industry. Delayed customer orders mean profit losses and tarnished reputations. Often when several different manufacturing firms are working on the same project, miscommunication, disorganization, and high capability variance all contribute to frustratingly long production lead times.
However, turnkey manufacturing services help project leaders bypass many of these issues. Since all phases of production are consolidated under one company, tasks are easier to coordinate, and streamlined communication processes prevent unnecessary misunderstandings.
Further, in a turnkey solution, each member of the manufacturer's team is dedicated to providing a high-quality product, according to specified design requirements. This shared objective keeps everyone focused on the job at hand.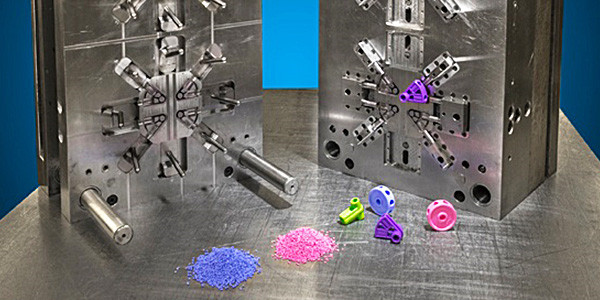 A reputable turnkey provider will always have established protocols in place to serve as the foundation for their team's success. This systematic approach to the project workflow will boost efficiency and ensure production times are minimized. In the event of a setback, partnering with a single manufacturing company instead of multiple companies makes it easier to get the project back on track.
Strong Manufacturing and Design Dynamic
In a project workflow fragmented between multiple companies, designers and manufacturers are often at loggerheads over various features of the requested products. Additionally, when team members need to make adjustments to the project mid-process, project leaders must coordinate between both the design department and the manufacturing company, and ensure everyone is on the same page with any changes.
On the other hand, turnkey suppliers can consolidate the design and manufacturing departments into one centralized point of access. Instead of separately contacting the designers and suppliers every time a change must be made to an existing design, you'll enjoy streamlined communication with one company and one point of contact. This also allows for quicker implementation of the necessary changes.
Established turnkey suppliers also hire manufacturing teams with years of experience working in close collaboration with designers and toolmakers. This results in a certain "comfort level" when it comes to implementing mid-project adjustments.
In addition, all the headache of coordinating supplier schedules, managing different vendors, and sending or resending plans and prototypes is eliminated in a turnkey process. Your single supplier is fully accountable for the project and can instantly update you with an email or phone call. The ultimate result is a strong, unified design and manufacturing process.
Vested Interest in Your Success
Partnering with several different companies often results in considerable discrepancies in quality. A fragmented approach to the manufacturing process also may lead to a loss of focus for your suppliers. In their mind, you are one of dozens, even hundreds of customers, and they may not have the resources or inclination to give you any preferential treatment over their other clients.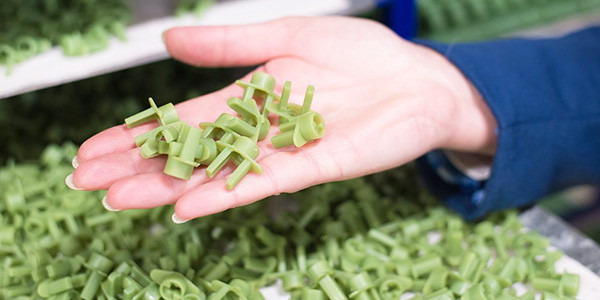 In contrast, partnering with a well-established turnkey provider ensures a high consistency in the level of quality. Every member of a turnkey manufacturer's team has a vested interest in seeing your project through to a successful completion. Turnkey suppliers are held to a higher degree of accountability; after all, if problems occur, there is no one else to blame.
With a turnkey solution, you'll also receive more personalized service and a designated account contact that is exclusively focused on your project. All these factors guarantee a smoother process throughout the lifetime of the project.
Higher Savings
A fragmented approach to a project can also often result in higher costs. For instance, manufacturing firms that specialize in only one phase of the project will often charge full price for their service. Invoicing methods will no doubt differ from company to company, meaning your accounting department will have to spend more man-hours organizing statements and itemizing transactions. Of course, slower lead times also incur indirect costs.
Full-service turnkey manufacturers will save you money in such aspects. They frequently offer discounted rates for your level of investment as their customer. As mentioned previously, they generally deliver on quicker lead times, saving you on indirect costs. Moreover, members of your accounting department will no doubt appreciate receiving invoices that come from only one company, instead of several.
DJmolding is a turnkey manufacturer, we can finsih your injection projects very well. Any quesstion, please contact us.