Mould Repair & Modification
We repair all moulds made by us or other manufacturers' within 5 days.
Tooling equipment
For production and service of moulds DJmolding use besides common machines such as lathes, round and flat grinding machines, drills and milling machines as well professional machining centers.
How mould repair works
We service moulds from any manufacturer. Do you have a crashed mould? We inspect the damage, design a solution that will least affect the lifetime of the mould, and get to work. Less demanding repairs are completed within 5 days. However, we can repair the mould much faster, for example over the weekend should the mould damage cause production downtime. Contact us, we'll find a solution.
Mold texture surface repair by our team here at DJmoldng will assure you the best possible match.
Our experienced craftsmen and technicians will restore any damaged pattern. Every mold repair is different whether it would be:
*Weld from repairing major damage or engineering changes.
*Rust and gloss repairs
*Texture scuff from minimal draft
*Texture refurbishes
*Parting line burrs or dings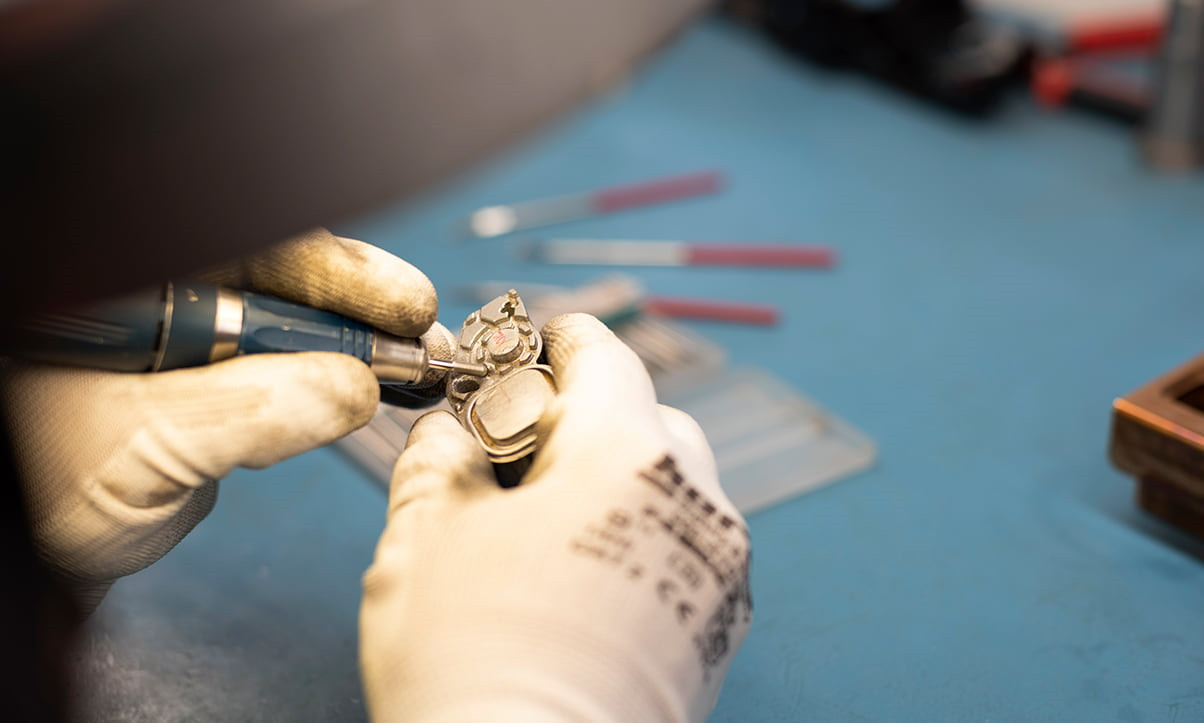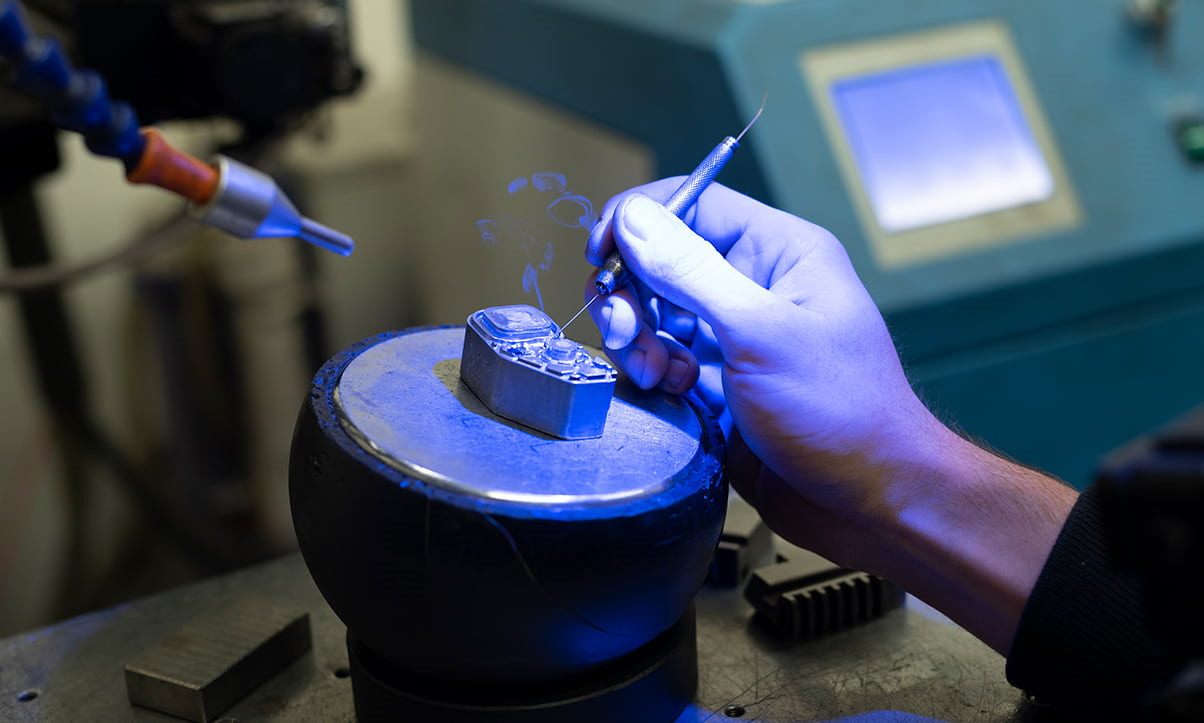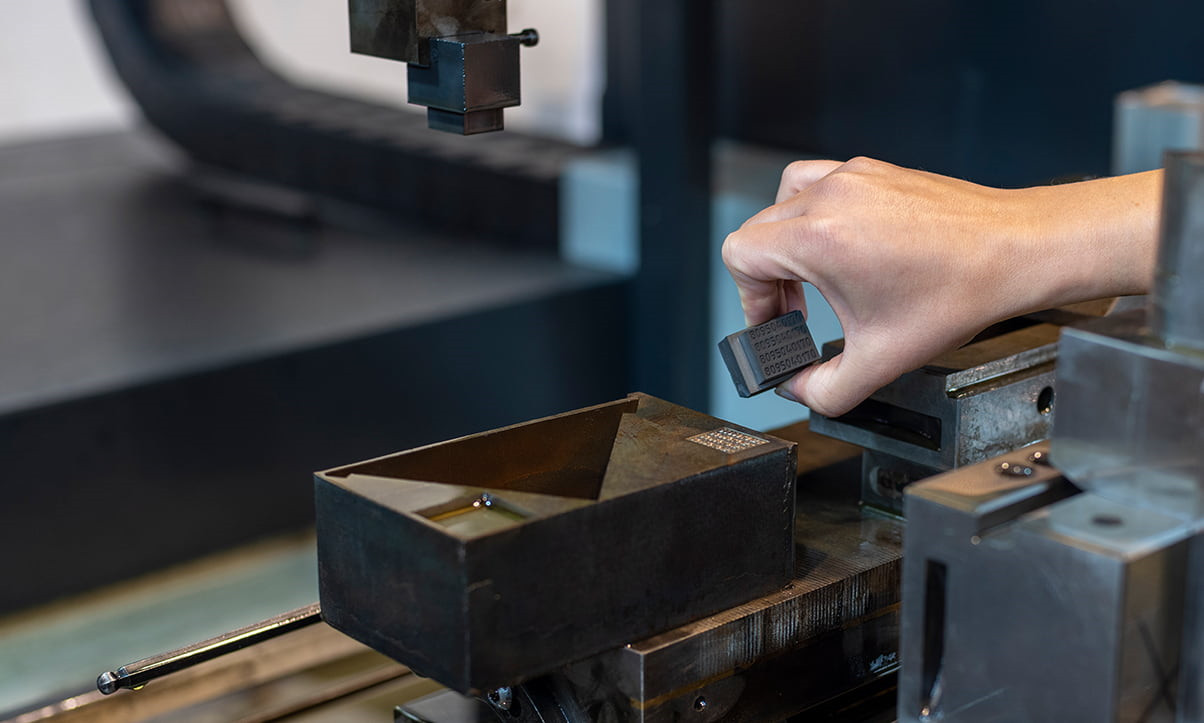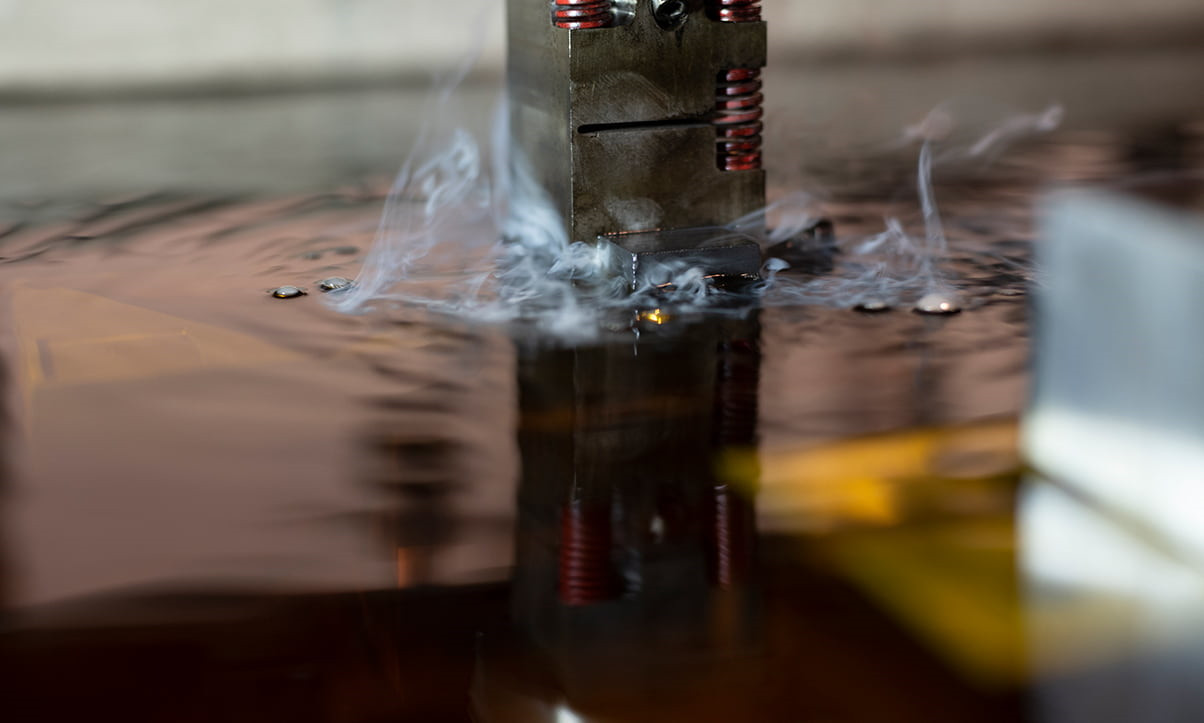 If welding is required, follow the below tips for optimal repair:
Weld with the same material the mold was made from; i.e P-20, S-7, H-13 or stainless steel. If the same material is not used, the weld may etch at a different rate leaving a witness line around the weld when repairing the texture.
Molds must be properly heated prior to welding. If not properly heated, it can cause the weld to cool too quickly. If this happens, even when using the same material, it will cause the weld to etch at different rate which would then require stress tempering to normalize the steel to get a constant etch for the best repair result.
With the advances of the laser texturing industry we have developed a laser repair process at DJmoldng that can be used on any mold whether it was laser textured or chemically etched to repair the damaged areas. Through this process we can laser repair the area and blend into the existing texture eliminating any visual defects restoring your tool to a like-new condition.
Modified Moulds
We prepare the data ourselves, CAD / CAM, and suggest the best way of repair.

Mould Maintenance
We use our own chemistry to clean clogged parts and thanks to the tonnage of our crane we can service moulds up to 20 tons.

Damaged Moulds Repair
We measure the damaged shapes and restore the original condition.

Missing 2D/3D Data
Are the data for your mould lost? We can help. We're able to measure and process certain parts to repair the mould.
Maximum precision
We carry out your orders in standardized processes with maximum precision. Our competence increases with every order as a service provider in this special field. We use modern, partly fully automatic welding technologies such as plasma welding, E-welding and laser-welding. Fully automatic CNC machines work with computer support and with maximum precision.
Other services
In addition to producing, repairing and modifying injection moulds and making semi-automatic machines for the automotive, pharmaceutical and technical industries, we also offer other associated services.

Designing
We design and construct the form for you in the 3D software program.

Prototyping
We prepare a single purpose tool in 3D software so you can try it in practice before you run the series.

Laser Welding
We carefully repair your crashed moulds. There is no internal stress on steel during welding.

Precision Engineering and Machining
We work with an accuracy of 0.01 mm. Our experienced technicians work with NC machines, sinkers and wire cutters.

Production and Design of Control and Measuring Jigs
Inspection and measuring jigs make it easy to check your finished mouldings. We take care of design and production.

Custom Made Copper or Graphite Electrodes
We produce copper and graphite electrodes necessary for EDM (cavity sinking) machining.
Convincing quality
Whether repairs, profile changes or new production – we will convince you with innovative solutions for your individual requirements. We offer you tailor-made and needs-based solutions with a high-quality and long-lasting result that will convince you in daily use in your production.
Each order is unique
Our clients expect quality products, professionalism and reliability. We establish long-term partnerships.