How to make a plastic mould
In today's manufacturing environment, plastics are used to manufacture a variety of items. Each application requires a special manufacturing process, which can shape parts according to their specifications. If you are making plastic parts, the first thing you need to determine is the type of molding that is best suited to your particular application.At DJmolding, we focus on custom plastic molding.
DJmolding Mould Designing Service
DJmolding design moulds since 2010, that we meet specific customer requirements. DJmolding provides top notch engineering services by combining proven design standards with the most modern techniques available today for designing and manufacturing plastic injection molded parts.
We have qualified designers with very good experience in design software & mould designing. They are working by coordinating with tool room & moulding shop. So we take pride in designing plastic injection moulds for small to medium sized parts that are used in the medical, electrical, electronic, automotive, aviation, connector, consumer product, textile and industrial fields.
DJmolding engineers offer plastic design assistance and become a valuable extension of your product development team. DJmolding helps to design your product with tool building, material selection, and part manufacture in mind to help control cost and prevent problems before they arise.
Develop high-quality molds associative to part designs
DJmolding streamlines the entire mold development process including part design, tool design and motion validation. You can ensure fast response to design changes and high-quality molds.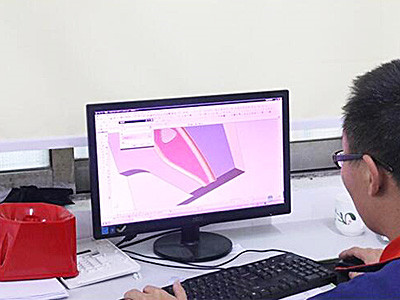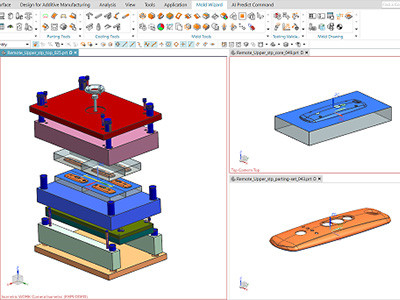 Accelerate the design of the most challenging molds using advanced functionality, step-by-step guidance and associativity with part model to ensure fast response to design changes and quality molds.
DJmolding engineers streamline the entire mold development process to shorten lead times and control costs by using step-by-step guidance for mold part design, tool assembly layout, tool design, and tool validation. Excel at the most challenging mold designs with process automation while adhering to industry best practices.
Re-Use of Company Standards
Reduce tool development time by reusing the company's standards, including:
*Re-use preconfigured project templates, materials, tools and processes and adapt proven designs to new molds.
*Accelerate and optimize the mold design process by standardizing processes and components.
*Automate generation of parts lists, drawings, project data structures, and NC toolpaths,
*Create re-usable parts and save them in custom libraries.
*Develop your own re-usable mold base configurations.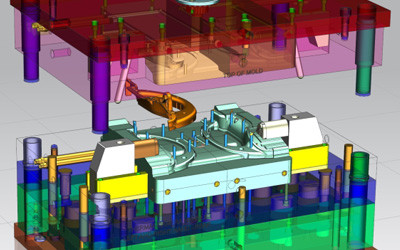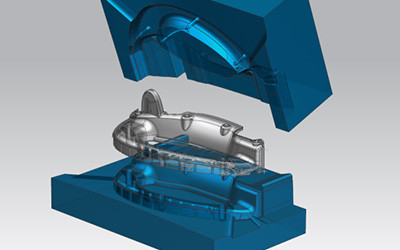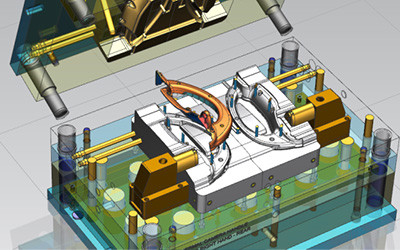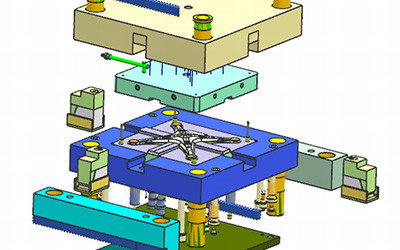 DJmolding Mould Designing Service accelerates the design of the most challenging molds using advanced functionality, step-by-step guidance and associativity with part model to ensure fast response to design changes and quality molds.
Injection mold design is one of most important parts of a success mold making project, we currently have 10 great Chinese mold designers with more than 10 years design experiences. For each of mold project, we will call out an internal kick-out meeting to decide the part layout, runner design, gating way, ejection method, cooling layout, etc. These would allow us to always design your mold with all of our Intelligence resources instead of just by a single mold designer. We offer a unique perspective in plastic injection mold and product design. Having decades of injection mold design experience allows us to incorporate the "moldability" factor into our product designs and evaluations.
Engineers and designers partner with our customers to bring concept to reality using the most modern techniques in our computer design center.Our mould design/engineering technologies include:
*Pro/Engineer/UG (3D)
*AutoCad (2D)
*Moldflow analysis (Plastic flow/deform simulation)
*MasterCam (CNC Programming)
We provide DFM reports and give customers an overall view on manufacturability and part design, with our experiences and professional, we are able to predict the potential risks and come up with optimized solutions.
Contact us, Djmolding will offer the best mould design services for you.