New Developments In Plastic Injection Moulding

Plastic injection molding as a manufacturing technique has been around for decades. However, new injection molding trends are propelling this method forward, bringing new and unprecedented advantages to the companies that opt for it.
Find out what the new injection molding trends are for the coming years and how your company can benefit from applying them.
How has plastic injection molding evolved?
While plastics have been around since the 1850s, it wasn't until the 1870's that more flexible types of plastics were invented. As a result, injection molding processes were developed. Since then, a number of advances have pushed the possibilities in plastic injection molding further:
The invention of screw injection molding machines meant that injection speed was more easily controlled so that the final product also presented a higher quality. This process also permitted the use of mixed materials, opening the door for colored and recycled plastics to be used.
Gas-assisted screw machines have also enabled the creation of more complex, more flexible and stronger products. This method also meant economical costs went down, as production time, waste, and the product's weight have been all minimized.
More complex molds exist now thanks to computer-assisted manufacturing, designers can now generate more complicated shapes (they can have multiple sections or be more detailed and precise).
Gas-assisted injection moulding
In this form of injection moulding, the typical melted plastic injection is assisted by the injection of pressurised gas into the mould – nitrogen is commonly used for this process. The gas generates a bubble that pushes the plastic towards the ends of the mould; thus, as the bubble expands, different sections are filled. There are several forms of moulding used in the plastics industry that are differentiated by the position where the gas is injected when casting the polymer.
More specifically, gas can be injected through a nozzle in the machine, or directly into the mould's cavity under a constant pressure or volume. Some of these methods are protected by patents; therefore, proper licencing agreements should be entered into to use them.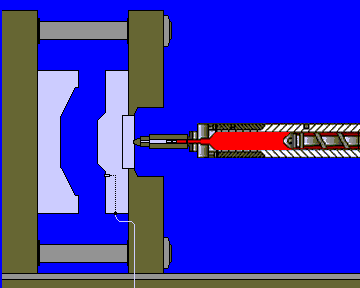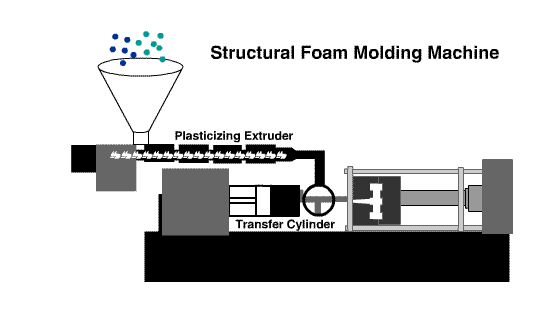 Foam Injection Moulding
This technique provides an effective, affordable way to achieve high resistance and rigidity in structural parts. In addition to this advantage, structural foam parts have a superior thermal isolation, a greater chemical resistance, and improved electric and acoustic characteristics. This parts involve a foam core between two layers; this core is obtained by dissolving an inert gas in the resin and allowing it to expand when injecting the gas-plastic solution in the cavity of the mould. Where can we find parts manufactured through foam injection moulding? This process is used in vehicle panels as an alternative to reduce part weight.
Thin-wall Injection Moulding
The main technological innovation in this case is related to the end result: a section with very thin walls.
The major difficulty of this process is to decide what width the wall should have to be considered to be a "thin wall". As a general rule, when component parts having widths under half a millimetre (1/50th of an inch) are manufactured, they are considered to have thin walls.
The benefits associated with the reduction of the wall's width are highly appreciated and sought nowadays.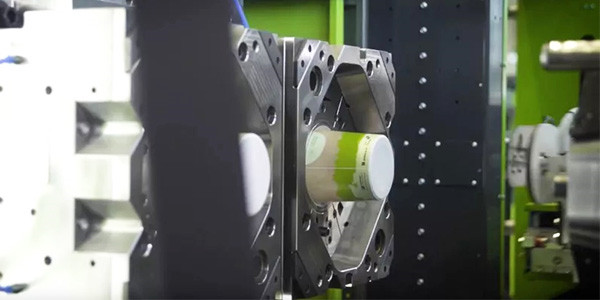 Multi Component Injection Molding
Also known as injection overmoulding or overinjection , since this project involves overmoulding a hard or soft polymer over a base material (substrate), which is generally a plastic or metallic component.
Overall, this technology can be defined as the injection of more than one component or material within one same mould and as part of a single process, allowing for the combination of two, three or more materials with different colours, textures and shapes.
What are the benefits of multi-material injection moulding?
Multi-material injection moulding enables the manufacturing of complex parts that may be formed by various types of plastics. The main advantage of this plastic injection process is that parts with a high mechanical, thermal and chemical resistance can be obtained.
Plastic injection molding trends for the next year
Plastic injection molding sustainability
The plastic injection molding industry is quickly adjusting to new sustainability values and regulations, especially at a time when the plastic industry is being increasingly monitored and regulated. Thus, new injection molding trends point towards:
The use of 100% recyclable plastic materials that are also safe and environmentally neutral.
Looking into alternatives to reduce the carbon footprint during manufacturing. This may include applying renewable sources of energy and working towards minimizing energy losses during manufacturing processes
At the same time, companies must guarantee that the shift towards sustainable models doesn't compromise on product quality, including the mechanical and physical properties of products.
Increased demand for lightweight materials
Lightweight materials often translate into less economic costs (such as those involved in transport), as well as fewer energy costs (for instance, in automotive parts). Lightweight materials in medical devices can also improve the patients' results.
Plastic injection molding custom solutions
The search for more cost-efficient options in plastic injection molding has also led to prioritizing custom solutions, as more and more companies realize their ROI increases when their technical parts are custom-made to fit their specific needs.
Plastic injection molding automation and new technologies
Different automation software options, as well as the introduction of AI, Machine Learning, and advanced analytics, are pushing the possibilities of plastic injection molding further.
These technologies allow for minimized downtime and malfunctions in equipment, developing predictive maintenance programs, and faster production cycles. At the same time, new software is allowing companies to simulate injection molding cycles during the design process, testing for issues such as irregular fill patterns. This translates into correcting issues before moving on to the production process, thus saving time and money.