Quality control is not simply a stated term in plastic injection molding. It is an integral part of the manufacturing process, and is paid attention to in great detail.
To ensure that the plastic inspection molding process is conducted properly to create a high grade product, certain important parameters are taken into consideration. You can find out more below.
Quality Control Parameters in Plastic Injection Molding
Process parameters are important aspects that are set and followed to ensure the manufacture of a high quality product. The basic list of the parameters includes:
*Tolerance level
*Material heating zones
*Cavity pressure
*Injection time, speed, and rate
*Overall production time
*Product cooling time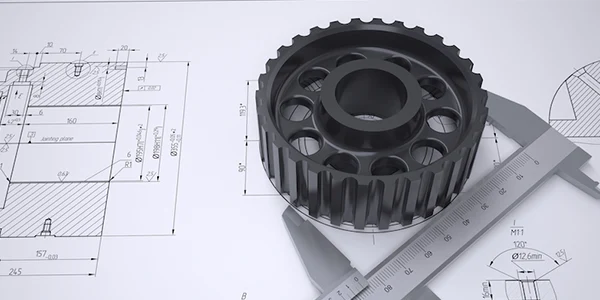 Despite the chosen parameters, there is always a possibility of defective parts being created. To ensure the reduction of rejected parts, the chosen parameters are supported by other quality control processes mentioned below.
*Total Quality Management (TQM)
*Computer Aided Quality (CAQ)
*Advanced Quality Planning (AQP)
*Statistical Process Control (SPC)
*Continuous Process Control (CPC)
*Totally Integrated Automation (TIA)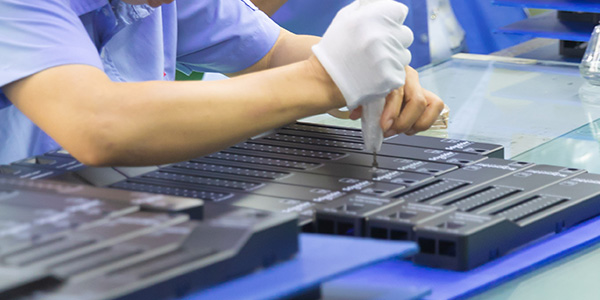 No matter what the manufacturing process, there is always a quality control set in place to make sure inferior product are not released into general circulation, nor are inferior products sent back to the buyer. When it comes to injection molding, there are several different tests and control points positioned throughout the manufacturing process to make sure the finish product is up to the highest level of standards.
Visual Inspection for Sink Marks
Plastic injection molding has rather obvious display issues that can be removed through a visual inspection. Different problems can occur throughout the manufacturing process, based on the heat, the material used, the setting time and several other variables. Sink marks are the most common. This is essentially a dimple in the outer skin of the plastic that occurs while the plastic is still soften and molten. When it cools the material compacts and causes the dimple.
Gas and Burn Marks
Gas marks or burns can occur when the plastic is left in the molding cavity for too long and is scorched. It can also occur if the hot compressed air inside of the mold is unable to escape the mold, causing it to build up inside of the mold and scorch the plastic.
Liquid Plastic Flashing
A flash occurs when two different parts of a mold are melted together. If two pieces of molten plastic come together to quickly, the pieces can fuse together and not become dislodged. Often times in the injection molding manufacturing process, two products are placed together as each cools, creating a temporary bond that can be easily detached and broken. This is designed for many different packaging reasons. However, if the items are placed together and the liquid plastic is still solidifying, the two become fused and detachment requires a knife or it may not happen at all.
Short Shots and Knit Lines
Short shots occur when not enough plastic is used in the mold. This causes soft corners, chips or areas of the mold simply not appearing. Knit lines show where two different areas of the plastic mold came together initially.
With a mold, the material should maintain a unified look from one piece to the next. However, problems can occasionally occur which is why each item needs to be inspected before it goes out for shipment. These are the most common issues identified through the visual inspection quality control practice.
Quality Control Parameters in Plastic Mould Pressing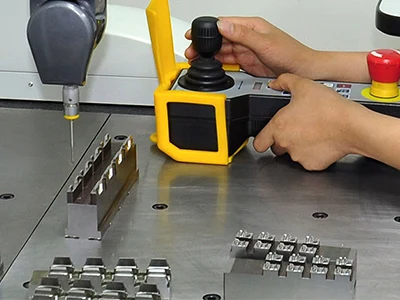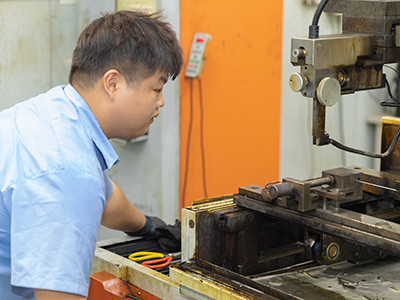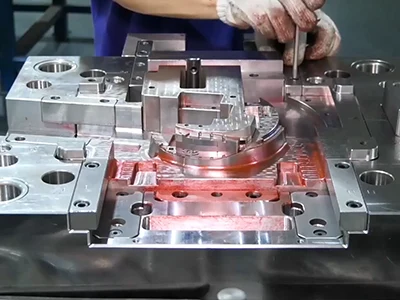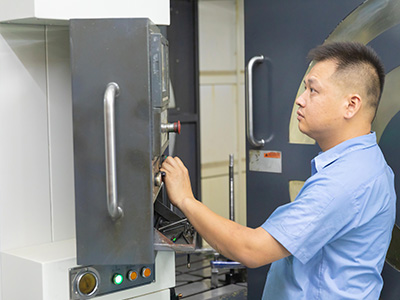 At DJmolding, quality assurance, control and monitoring procedures as philosophy are built into each aspect of our work, which include the every steps of our plastic mold making(mould pressing) process;
*To control Incoming quality: all tool steel material and outsourcing custom components should be checked to ensure that all of them must satisfy the demands for the custom plastic mold tool strictly;
*To control In process quality: the machining and assembling process all is under strict control, QC team was built up to supervise and check the tool tolerance and processed surface in order to satisfy the demands;
*To control Final quality: once the completion of the plastic mold tool, a thorough check was processed for the main size of the trial plastic sample to ensure the no process has be missed and plastic mold quality is ok .
We maintain procedures to adopt statistical techniques to check and control the processes to ensure us producing consistently high quality plastic mold tool, coming with APQP, FMEA, PPAP, standardized quality control documents. Also we raise capacity to support clients wanted documentation preparing and quality control .
Each week, our QC team has a meeting to discuss every issue, and seeks out the methods about detection and prevention solutions. defected injection sample parts are brought to the attention of all staff at our quality meetings, where each person's opinion and suggestion is well considered and valued. And every month on-time performance is demonstrated and showed on the bulletin board for staff to see and learn.
DJmolding adopts the most sophisticated checking and measuring technologies available. High precision micro-scopes,CMM, lapra-scopes, and traditional measurement equipment are operated by our highly trained quality Q/C staff engineers.
At DJmolding, we think our quality certifications such as ISO 9001:2008, our commitment to providing the best possible parts at the most competitive prices. However, our commitment goes beyond certifications. We have a staff of quality professionals whose sole focus is making sure we produce plastic parts that are as perfect as possible.
From our administrative staff, who handles every inquiry with professionalism to our engineers who continually look for ways to improve part design and production, our entire company has a true understanding of what it takes to be considered one of the best plastic injection molders in the China. It is a reputation we take pride in and are inspired to improve upon every day.