The Key To Producing High-Quality Low-Volume Plastic Parts
Plastic Injection Molding Maker
The Key To Producing High-Quality Low-Volume Plastic Parts
Consideration of the mechanical part's manufacturing process must begin once the design is complete, or better yet, earlier. This may significantly affect the three-dimensional design itself. As you confirm your product and increase production, you'll probably require an intermediate process, even though injection molding will usually be the last form of production for larger  volumes. The form and functionality of a product frequently change early on, so you don't want to spend too much money producing an unproven idea. Thus, low-volume production techniques are required. These techniques mostly emerge from creating one working model to manufacturing thousands of pieces, yet the intention is to have the goal of minimizing setup costs to provide greater flexibility.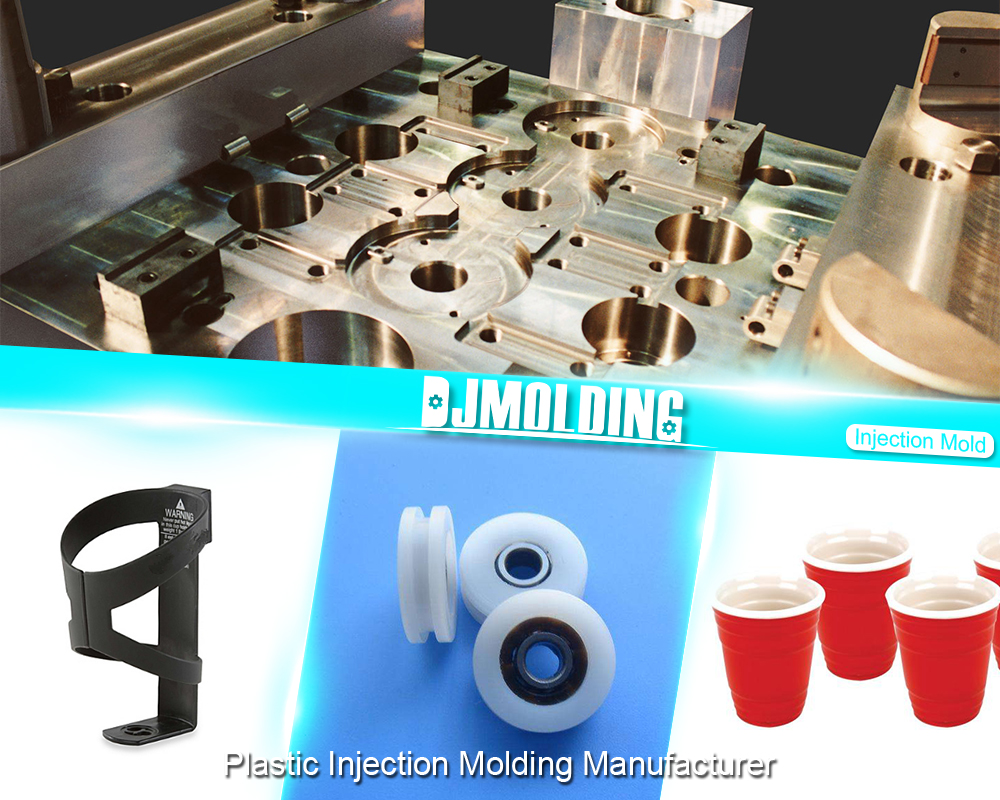 Methods for low-volume plastic parts
The FDM 3D Printing Method
Many modern hobbyists are familiar with the FDM method. A narrow print head is used to heat and force a polymer strand through it, depositing the outcome in stages via a print mattress. This can be among the most adaptable manufacturing techniques on the market right now. Many different kinds of outcomes can be achieved because of the enormous diversity of tools and materials that are available. However, the fundamental idea is always that the same different brands merely alter the mechanical results that are used. A part may take some time to several days to print. For ordinary settings, allow around forty minutes for one cubic inches.
Positives
The widespread use of FDM additive manufacturing is its primary benefit. You can probably find a 3D printer nearby, wherever you are around the globe, because they are affordable and widely available. As a result, there will be relatively low production costs and a rapid turnaround time between revisions. As a result, you won't have to waste a lot of time or money ordering individual pieces, testing them, improving the structure, and then having it created again.
Ideal Uses: Fast, unpublic prototyping is the ideal application for FDM. It enables you to rapidly and affordably obtain input on the viability of the designs. These prototypes can be used to show potential customers how the product actually functions, but you probably won't want to sell them.
The Printing Method for SLS 3D style
FDM printing is not as sophisticated as the SLS method of printing. SLS type printers and their closely related MJF printers use a layer of powdered plastic. The layer will drop a notch, add a fresh display of powdered material, and then sinter each layer in turn once it has solidified. The printing time (about sixty minutes for one cubic inch) is similar to that of FDM. With its rapid development over the last few years, this method is likely to surpass FDM for a very popular 3D printer among pros. Variants are increasingly being utilized by the aeronautical sector for printing metals and creating structures that may be unattainable with conventional technology.
Outcomes
As compared to the FDM method, SLS produces nicer-looking, more polished outputs. Here there isn't a layering effect and significantly greater dimensional precision of about 0.1mm. That being said, in contrast to the smooth surface of parts that are molded, the results are always a little grainy.
Positives
Despite sharing many benefits of FDM, SLS parts perform better. Despite being over twice as expensive, they are still reasonably priced in tiny amounts and are becoming more and more accessible worldwide. Online retailers provide such services if you are unable to locate one in the area. SLS parts are of higher grade than FDM parts. They are more exquisite and resilient, as they lack the layered appearance. Since nylon is the standard material, there is a noticeable improvement in temperature resistance.
Optimal Applications
SLS is a commercially feasible technique, in contrast to FDM. SLS works well for making different models or extremely limited product batches of around 501. Similar to FDM, SLS offers extremely quick lead times for parts.
Casting of Urethane
Procedure
Compared to 3D printing, resin casting, also referred to as urethane molding, as urethane can be referred to as the most commonly used form of resin, is a more involved, detailed  process. Creating an initial copy of the ultimate shape is the first stage. This procedure is accomplished in a number of ways, including 3D prints, sculpting method, utilizing an already-existing component, and more. After the creation is finished, silicone is applied to it to form a mold. Depending on how many faces need to be recreated, this phase can vary in complexity.
Outcome
The outcome you get with polymer casting is comparable in quality to the injection molding method. Properly designed, the level of minor detail can be high and the smoothness is perfect.
Positives
The primary benefit of resin molding is its exceptional surface quality; it's the only method for achieving flawlessly pore free pieces without the need for costly injection molding or time-consuming post-treatment. Additionally, they have excellent mechanical qualities that, in many situations, may compete with molded parts via injection technique.
Optimal Applications
If you're looking to make modest runs of 100–1,000 pieces, casting is a good option. If certain requirements are met, such as transparency, flexibility, smoothness, or heat resistance, smaller runs may still be beneficial. When it comes to pieces whose shapes are too intricate for injection molding, larger runs can be effective. One can utilize the silicone mold for pouring any other chemically bonded material after it's finished. Typically, this will be polyurethane resin, but it can also be additional silicone or any number of other materials. After a few hours, the part may be taken out, and the mold can be used a dozen more times. To obtain finer details and quicker solidification times, several producers centrifuge their molds.
Filling with Injection
procedure
Despite the complexity of the technologies involved, this molding method is ostensibly straightforward. Basically, it involves waiting for the molten plastic to solidify after pouring it into a mold. The equipment that is required is needed when things get tricky. Each injection press mold can cost thousands of dollars, and the setups for these machines can total millions of dollars. To make the injection material, a very big screw is used to melt and mix polymer grains. The mixture should be pushed extremely tightly in the molding case to fill the mold because it solidifies fastly.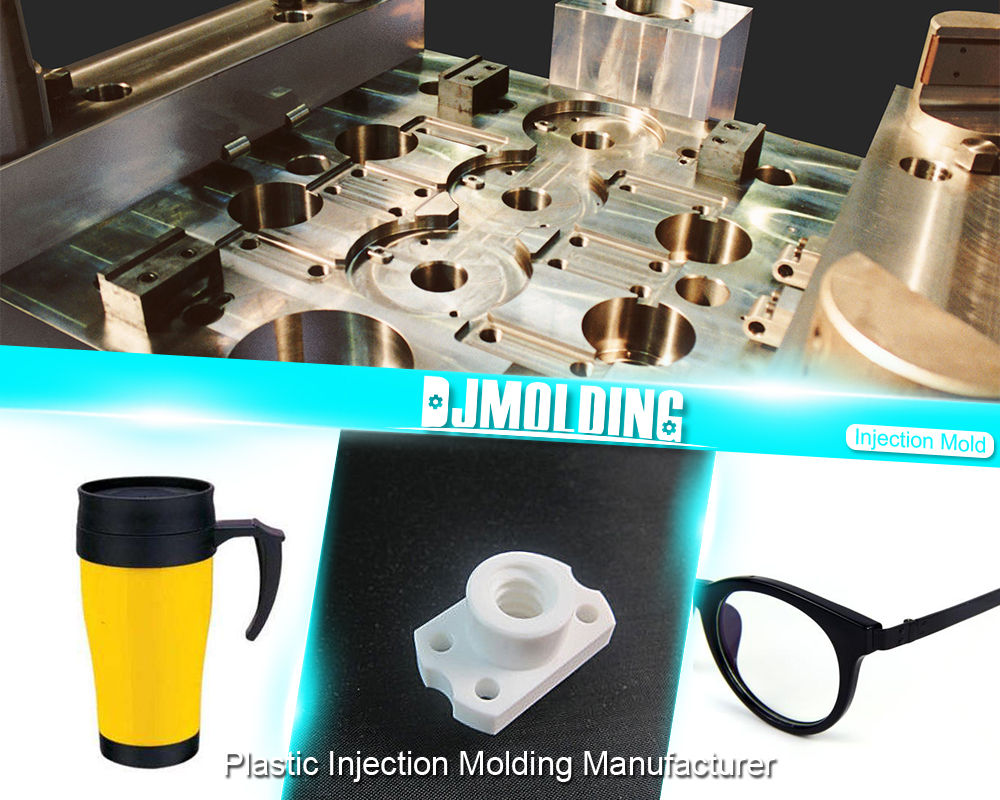 Result
Though they rely on the craftsmanship of the mold, injection molding typically yields extremely high-quality results. The better the outcome, the more labor-intensive and expensive the machining of a mold becomes.
For more about the key to producing high-quality low-volume plastic parts,you can pay a visit to Djmolding at https://www.djmolding.com/basics-of-plastic-injection-molding/ for more info.